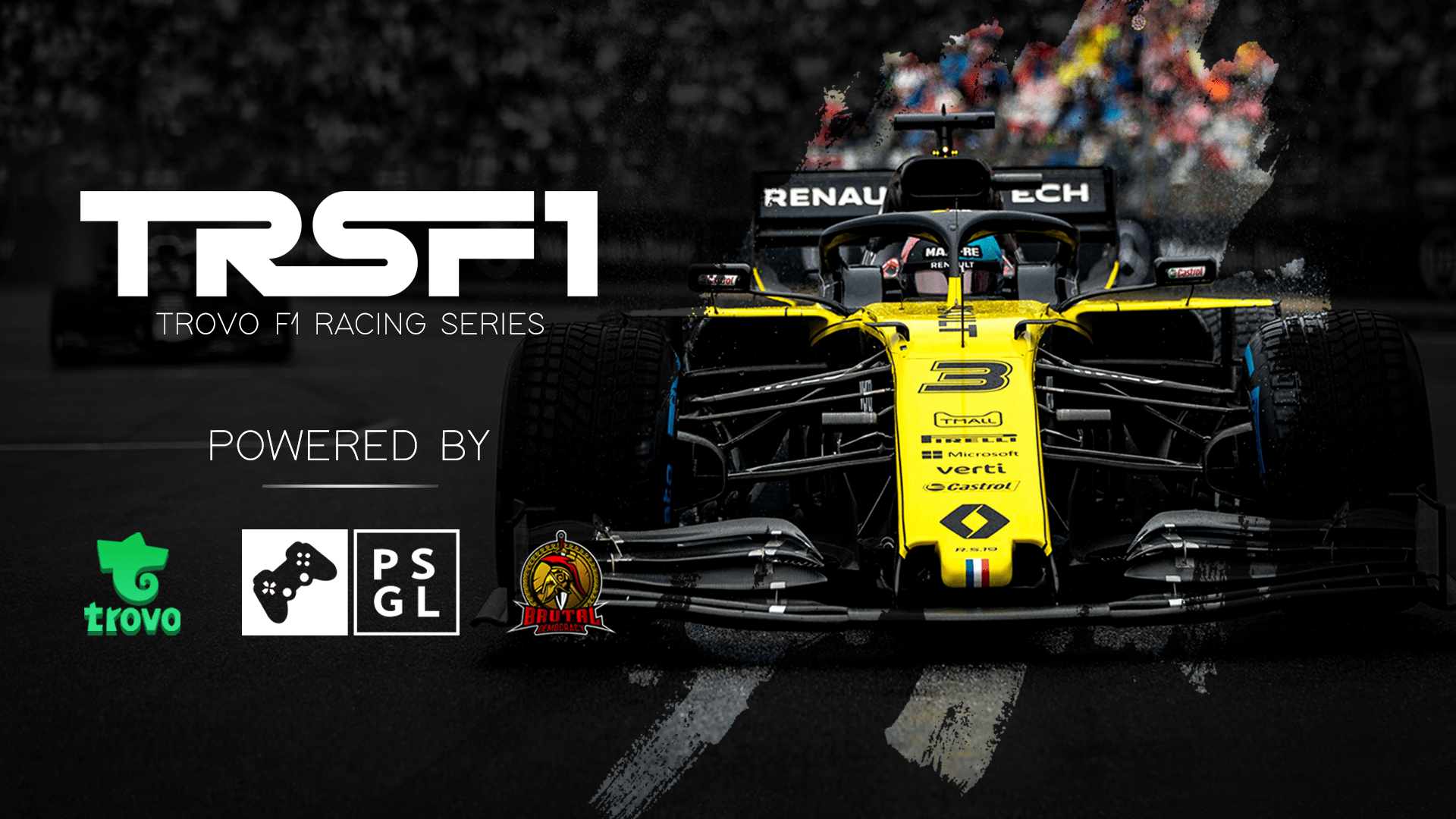 PSGL is pleased to announce it will be hosting Brutal Democracy Gaming's inaugural Trovo F1 Racing Series which is set to get underway on September 30.
Following the success of the PSGL Esports Cup, PSGL, BDG and Trovo have come together to put on a bigger and better event.
Full details can be found on our Discord.
Key details
BigC / Connor & CRG_Demon / Ben are the admins for the event
£500 prize pool - distributed among the top five finishing esports organisations.
10-race calendar starting on September 30 - ending on January 20. Wednesdays at 8pm BST / UK time
10 teams x 2 drivers with each team having a five-man roster. Qualification event to determine six of the 10 organisations.
Participating organisations
Brutal Democracy Gaming (BDG)
Visceral Esports (VSR)
S2V Esports (S2V)
Comrade Gaming (CRG)
The remaining six spots will be filled by the fastest six teams / organisations through the qualification process.
Qualifying Process - September 16
Tracks: Spain & France
Two short qualifying sessions where teams field two drivers each and the four times are combined, with the fastest six aggregated times qualifying for the main series.
Full details on our Discord / rule book
Calendar & Schedule
Dates are subject to change but we've ensured there's no clash with the official F1 Esports Series and tracks chosen aren't on the same week as PSGL or AOR.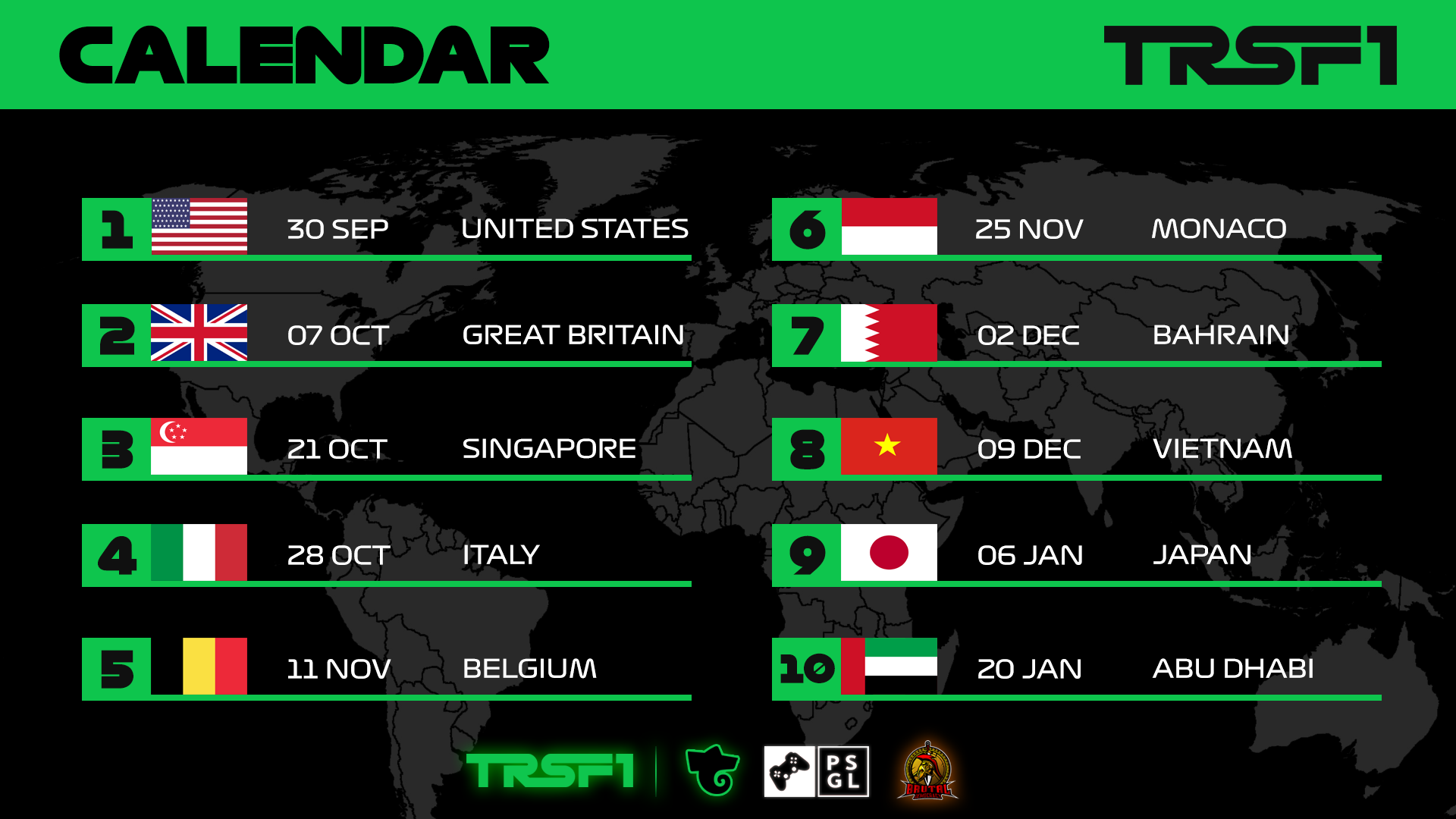 How do I sign my team / organisation up?
Go to the PSGL discord - https://premiersimgl.com/discord
Head over to our 'sign-up here'
Follow the instructions…
Once signed up successfully you will be given access to the main TRSF1 section.
Full information dossier
https://docs.google.com/document/d/1cHD02fJeKArk2gemhsI6oJNOmmwzoALMrYiaBPF6RIw/edit?usp=sharing